I will start by gravely apologizing for my extended absence during these chaotic past few weeks. What with trigonometry tests, the task of finding both a Homecoming and Cotillion date, my new tutoring duties, and cheer in between, blogging just didn't make the cut on the priorities list. But, seeing as a Friday night in is here, I decided to devote a little time to satisfying my several readers who have asked for an update. I'm flattered I'm missed!
To a junior in high school, the word "college" brings out a deep feeling of anxiety and fear. It's constantly referred to. School's go so far as devoting entire assemblies concerning the issue handing out packets the thickness of a novelette with the words "
JUNIOR YEAR: YEAR OF THE TESTS
" placed on the front in bold, underline typeface. So I guess college is kind of a big deal? Ha, anyways, it's on my mind along with the 450 students I go to school with. So here's my very lengthy list of colleges I'm looking into (in no particular order). Comment and help me narrow it down to about 8 or so if you so desire.
1.
Emory
- Georgia's not too far, but not too close. A prestigious school conveniently located in the south.
2.
Northwestern
- The campus looks gorgeous; Chicago seems like a hip and happenin' place to be.
3.
UNC
- One of my few public school options. North Carolina seems like an ideal location which leads me to..
4.
Duke
- Another very acclaimed NC University.
5.
Vanderbilt
- Well, of course, my sis went here! Nashville looks like quite a city and people always tell me they "can see me going to Vandy."
6.
UT
- Not my 1st choice whatsoever, but a good back plan.
7.
Stanford
- Not sure if Cali is the place for me, but the campus looks amazing. If I got in, how could I refuse?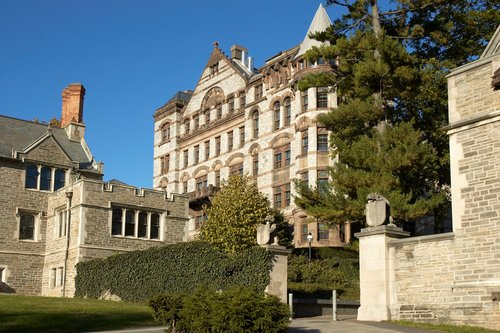 8.
Princeton
- I want to apply to one Ivy, and this one sticks out to me from the rest.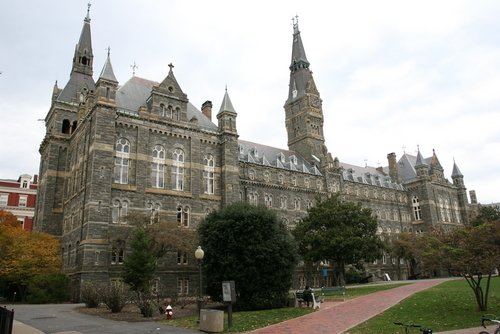 9.
Georgetown
- Love Washington D.C.
10.
Tufts
- Boston is supposedly the biggest college city in America. But I decided to opt for a step down from Harvard...
So this list may also help you understand why I spend the majority of my evenings studying rather than blogging.
Wish me luck!
xo. mb